Quality Vending Solutions
Clean, filled and working—you can count on us as your vending company. Our technicians and courteous vending attendants keep machines stocked and maintained, bringing new meaning to full-service vending. 
Contact Us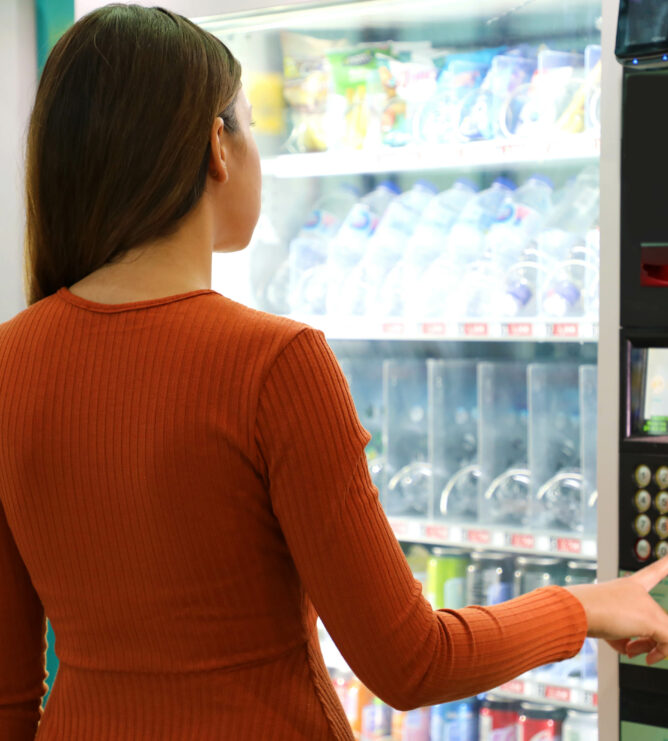 "I want to thank American Food & Vending for helping make our new Bath and Body Works Distribution Center here in Dallas a success. American Food & Vending has played a key role in providing our associates with dependable, well-stocked micro-markets and vending machines in break room environments they can rely on.

The challenges this past year presented to all of us confirmed that we made the right choice in partnering with AFV. The level of customer service and communication has made our jobs much easier and allowed us to focus on the task at hand and not have to worry or be distracted with break room problems."
– Anthony Kruse, GEODIS, Sr. Operations Manager / Americas
Going Green for the Environment
Our technology helps us reduce waste and create a brighter tomorrow!
Our VendMAX reporting and tracking software lets us know what the vending machine needs before we leave the warehouse.  

Each vending machine we place is built to Energy Star standards to conserve energy.

Upgraded LED vending machine light bulbs are brighter and more energy-efficient.

With our efficient service routes, we are able to reduce our carbon footprint.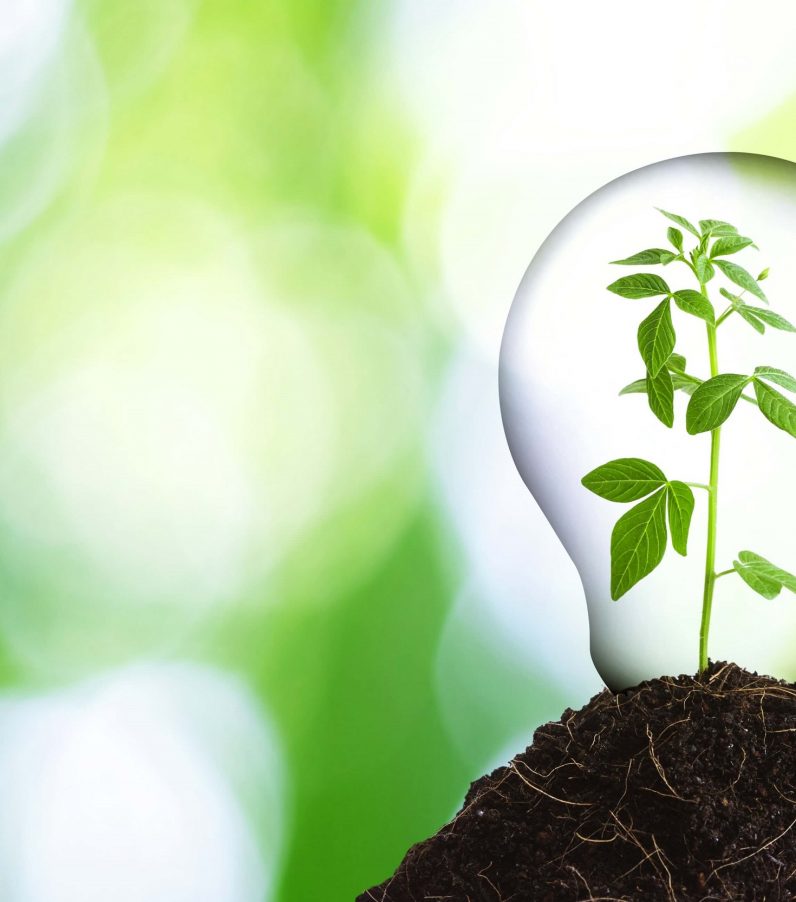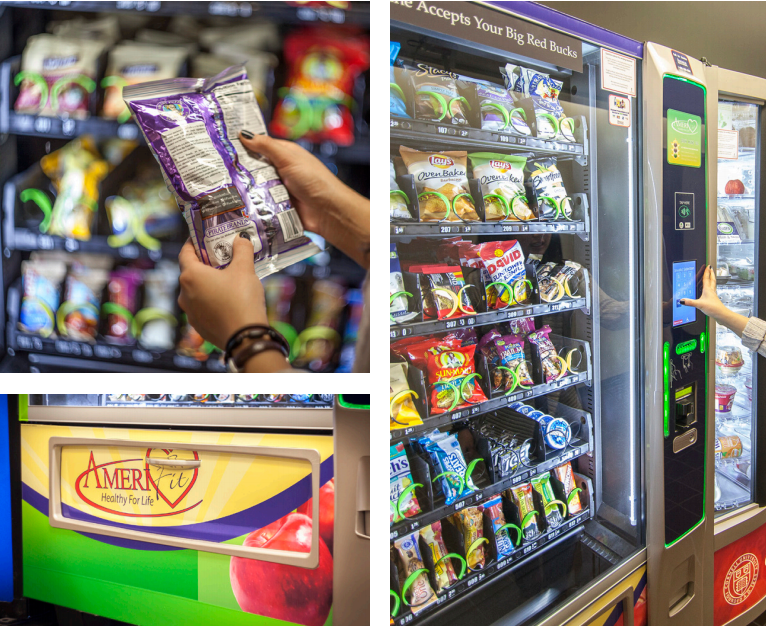 Give Your Employees Healthy Vending Options for Better Lifestyle Choices
Our one-of-a-kind Amerifit healthy snack program helps meet the needs of today's diverse employees and customers. We understand that the key to any healthy snacking program is variety, and that is why our staff will ensure that your machines are always stocked with a wide assortment of healthy options. Look for the green, yellow and red-colored spirals to identify the healthy items.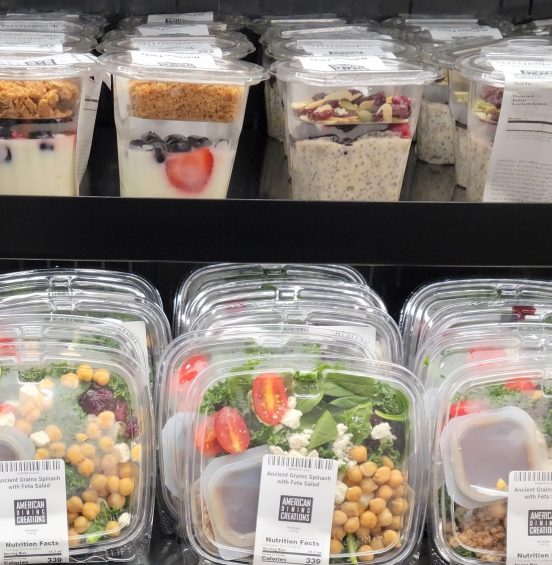 Products that empower choices towards improving your lifestyle are at your fingertips. Our healthy alternatives include yogurt parfaits, chia pudding, Ancient Grains Spinach and Feta Salad, Spicy Thai Steak Grains Bowls, Garden Salad with Shrimp, Jamaican Style Salad, Apple Cranberry Chicken Salad Sandwich, grilled chicken wraps, and fresh cold-pressed juices. Schedule a product sampling today!
Modern Technology That Gives Back
Each one of our vending machines features state-of-the-art technology, guaranteeing deliverability and a unique customer experience.
SUREVEND DELIVERY SYSTEM
SureVend is an innovative laser delivery system that ensures everyone gets the product they want or their money back.
Not only will we provide you with the latest, state-of-the-art equipment, but we guarantee lost products become a thing of the past.
SureVend places a laser sensor over the delivery area inside of your machines. When a product is selected, SureVend "senses" the product as it falls and completes the transaction; however, if no product falls, then SureVend will automatically spin the spiral up to two more times.
If SureVend still has not detected the delivery of the desired product after three attempted turns, then the machine will offer a full refund.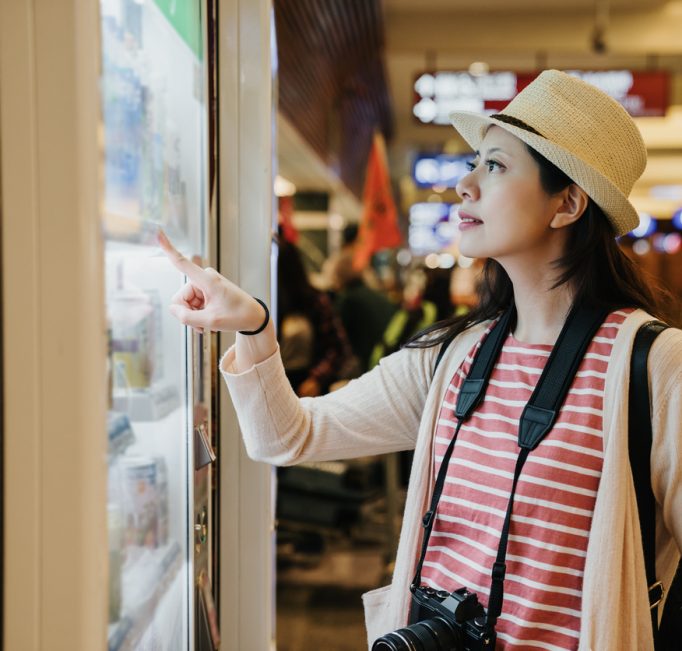 PAY RANGE MOBILE PAYMENT
Pay Range empowers consumers to pay through their phones and make their product selection three to six feet from the machine, never having to touch the machine itself.
The systems and processes comply with the Payment Card Industry (PCI) Data Security Standards. They have been audited by a PCI-certified auditor and are certified to PCI Service Provider Level 1, the most stringent level of certification available. It supports encryption through all steps of a transaction. Card data is encrypted at the first step of the card transaction and sends it directly to the payment servers.
The PayRange app does not view, pass, or store card data, and card data is never sent to or stored on PayRange servers. It also does not store any personally identifiable card data on its servers. The app helps with faster transactions, tracking purchases, promotions and discounts, and loyalty and rewards.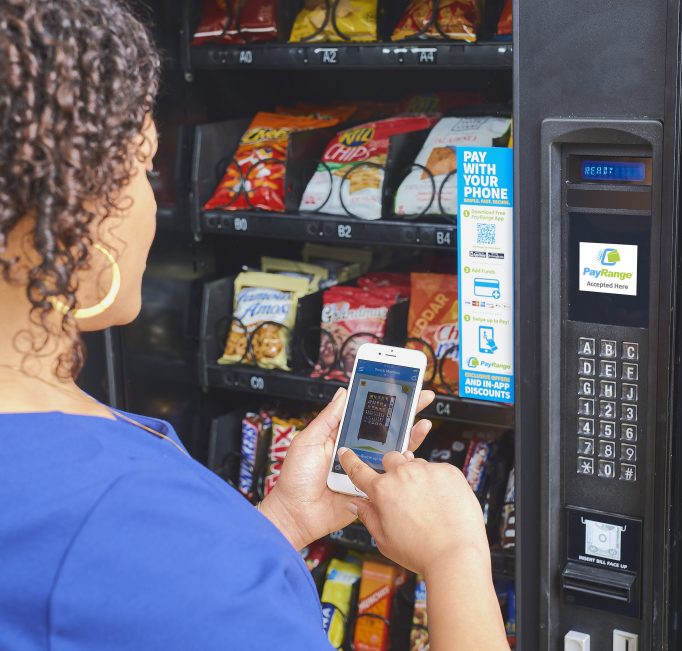 CREDIT CARD READERS
Enjoy the convenience of paying with a credit or debit card at your vending machine. Guests will feel at ease with secure credit card transactions that accept all major credit cards and enables multiple product selections with a single transaction. This helps boost overall customer satisfaction, payment flexibility and increases sales.
Through CBORD, we also offer student card readers for machines at our higher education institutions. When a card is read at the vending machine, the cardholder's full account balance is displayed on the reader and the machine is enabled. After the sale is completed, the purchase amount is displayed. Guests can use their student ID cards for easy and convenient purchases that support a cashless environment.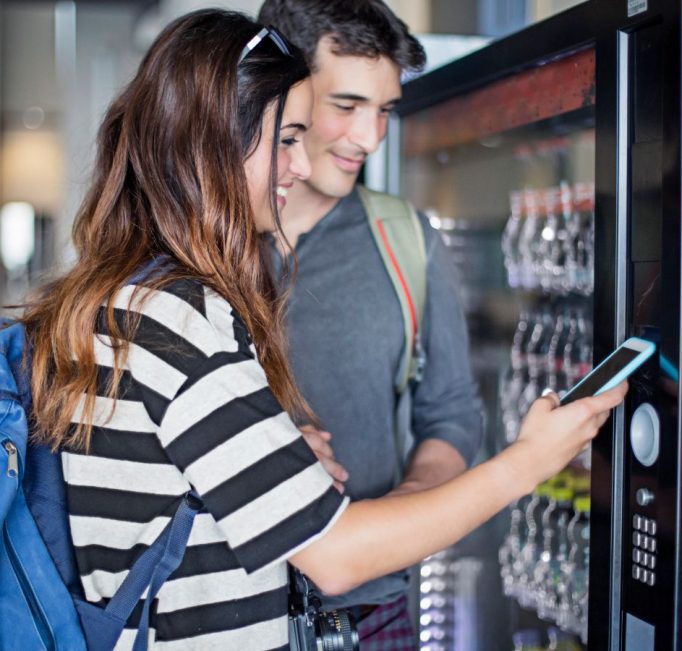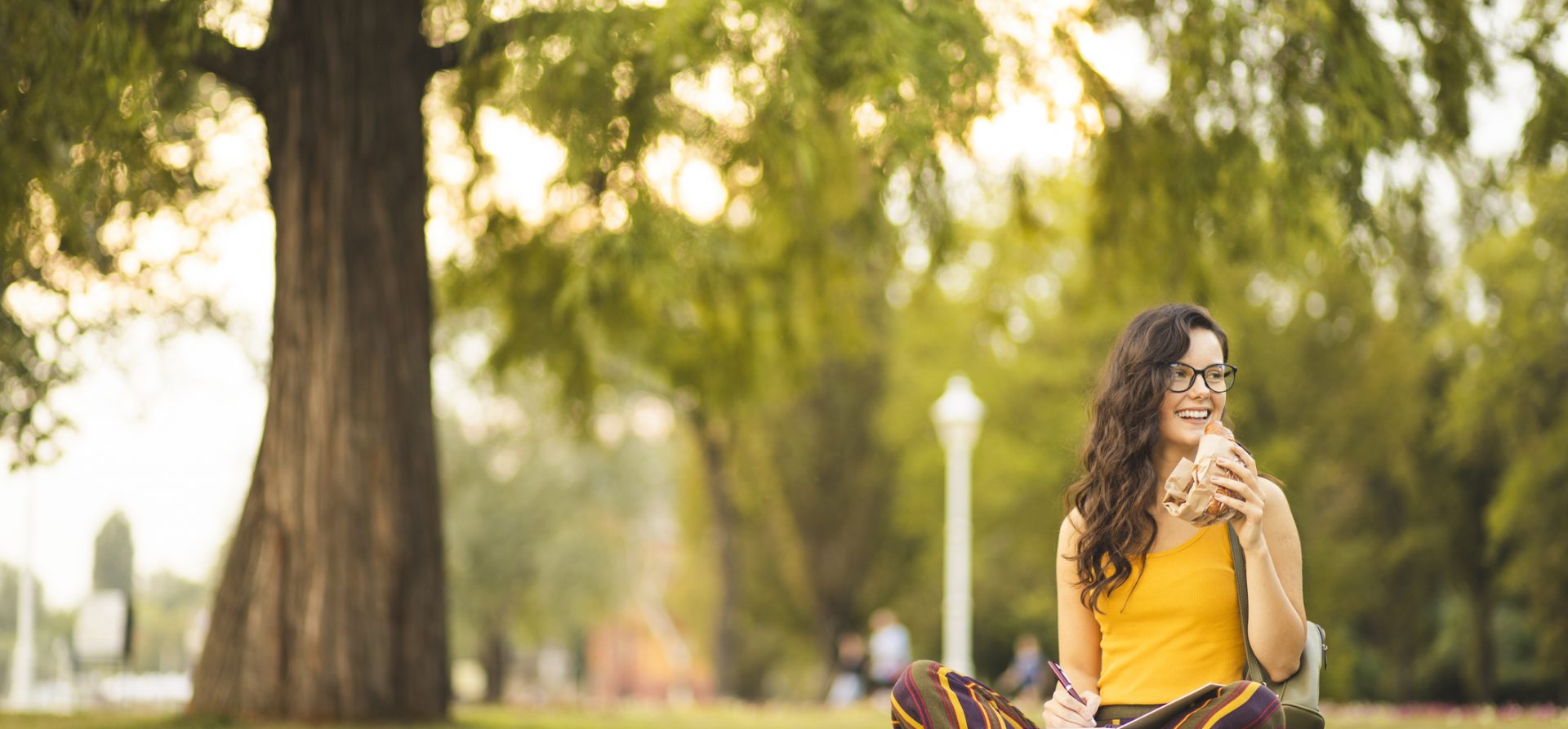 Contact Us Today
Inspire staff and create a positive business atmosphere with exceptional vending services from American Food & Vending. Call us at 1-800-466-9261 or click below.
Contact Us