Offer more with a micro-market
Create a welcoming break room that keeps employees on-site and enjoying work. That is the drive behind American Food & Vending's popular corporate refreshment solution, REFRESH express™.  
REFRESH express™ is a self-service market with retail-style merchandising allowing for hundreds of fresh and healthy products to be available to your employees in open shelves and glass door coolers. It creates a new vibe in the break room that wows employees.
Contact Us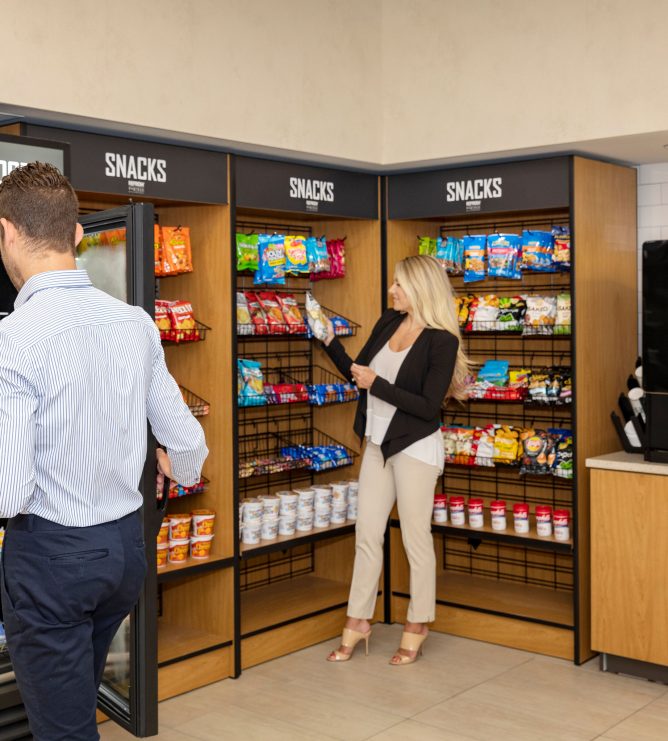 Benefits of Our Services
REFRESH express™ Key Features
Stocked as often as daily by our team of route professionals.

Includes a broad range of better-for-you and nutritious selections for your employees.

Offers virtually limitless food, snack and beverage options without ever leaving your facility.

Allows for 24/7 access to fresh, healthy options at no extra in-office costs.

State of the art self-payment kiosk is secure, easy to use and accepts flexible payment options.

No out-of-pocket costs, including product racking, coolers, security monitoring equipment and self-payment micro market kiosk.

Each REFRESH express™ is 100% proprietary and customizable, built from the ground up to provide our clients with a customized refreshment solution that fits their breakroom needs.

The entire market is monitored 24/7 to ensure safety and accountability.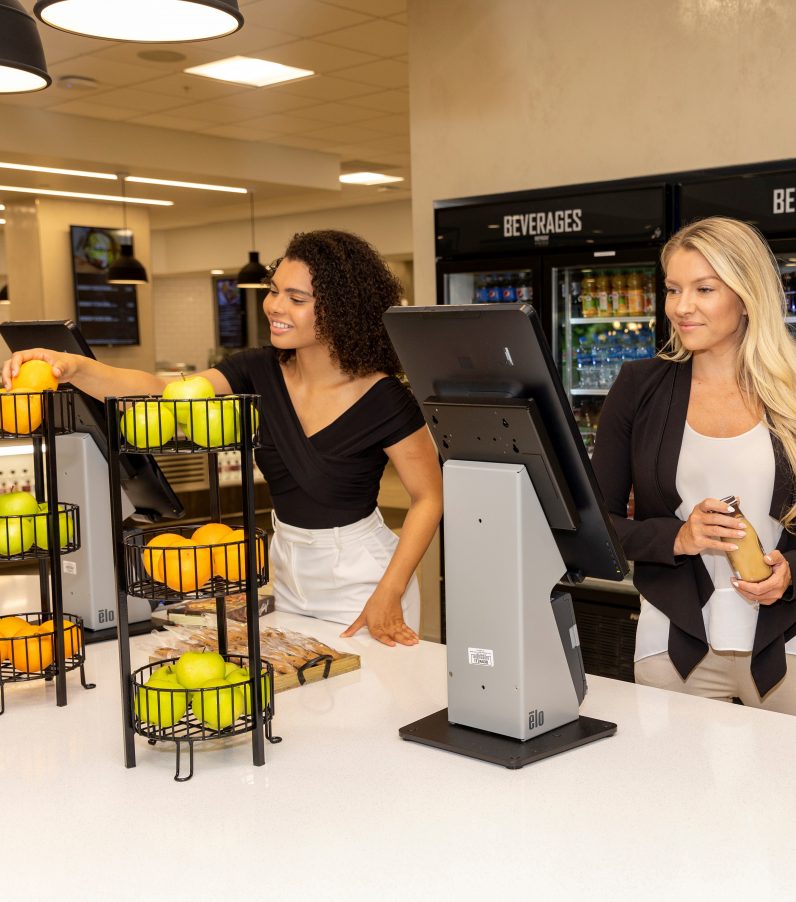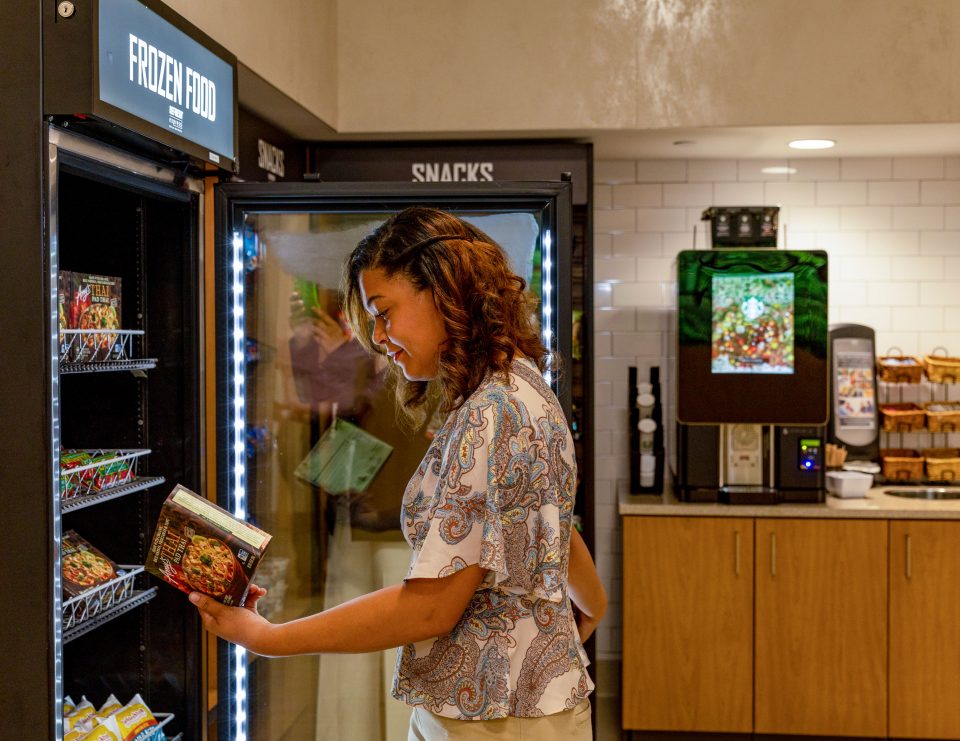 New, Innovative Mini-Market
Now you can offer freshness, selection and convenience without limitations. Our innovative Nano markets can be as small as a single snack rack and small beverage cooler. Perfect for any size break area.
In an era of COVID-19 and social distancing, our Nano market is the perfect solution.  There is no kiosk to crowd around, no long lines in a central break area and best of all, touchpoints are minimized and the payment process is completely touchless and fast.  Customers can choose their products, use their phones to quickly scan, pay and go to a safe dining area to enjoy.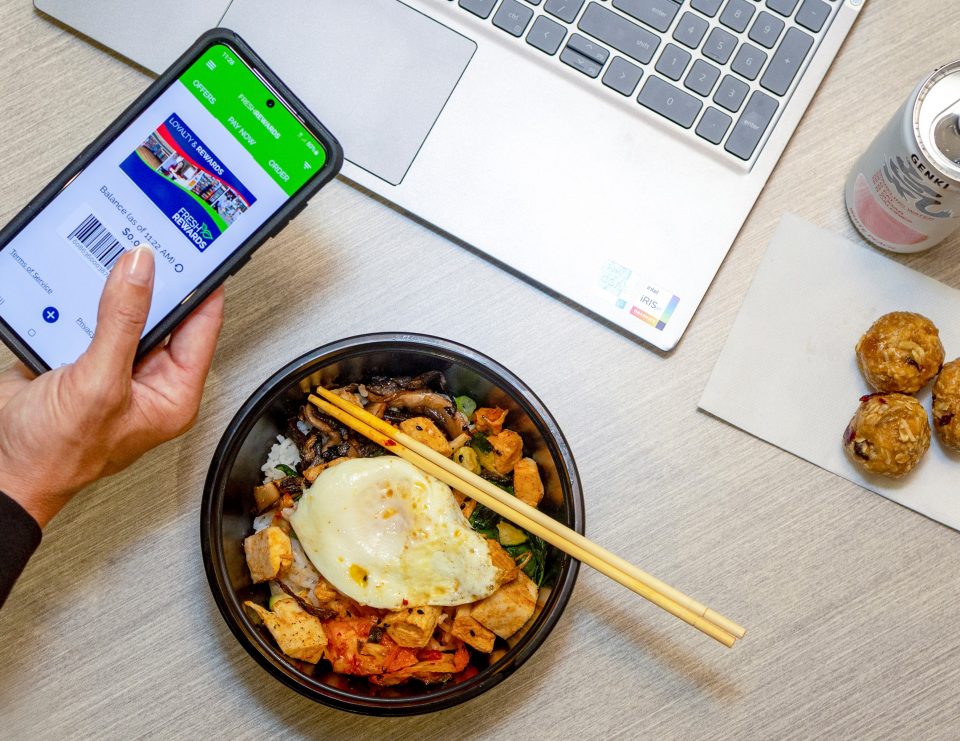 FRESH rewards™
Our exclusive FRESH rewards™ app is the most innovative mobile payment and rewards app on the market. With FRESH rewards™, employees will be able to load funds and manage their accounts easily. After it is set up, just scan, pay and earn outstanding rewards.
Earn free products
Manage your account
Review purchase history
Auto reload for convenience
Mobile payment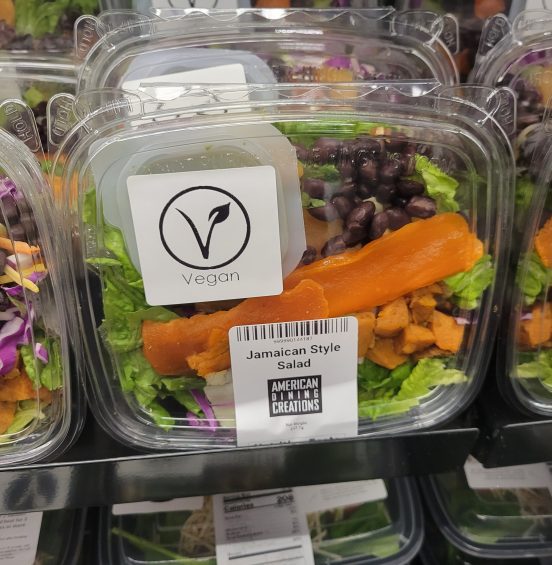 Great Convenience, Great Taste
GRAB & GO HAS NEVER TASTED BETTER
Add delicious on-the-go meals that your employees will love to your customizable micro-markets. All of the convenience of micro market vending services without sacrificing any taste!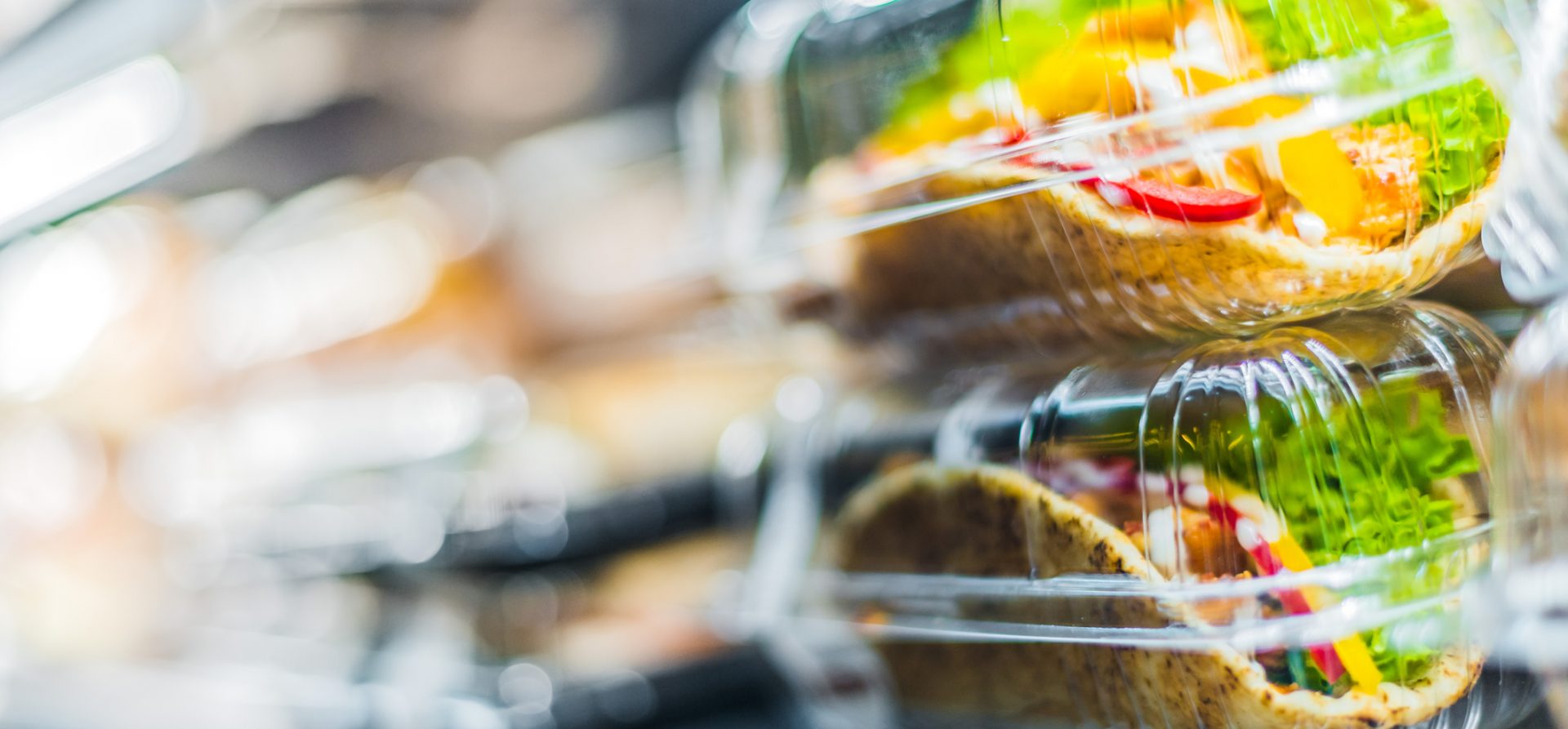 Contact Us Today
It's time to offer the break room refreshments that will have your employees raving. Call us at 1-800-466-9261 or click below to discuss our micro market services! 
Contact Us